A new battery-powered van service has been launched at the Kaaba for elderly worshipers.
According to foreign media, the new van service was inaugurated by Sheikh Dr. Abdul Rehman Al-Sudais, Chairman of the General Presidency of the Two Holy Mosques, to bring elderly and disabled worshipers to the premises of Masjid-ul-Haram.
This service will be used for transportation in and around the Masjid al-Haram.
In this regard, Imam of Kaaba Dr. Abdul Rahman Al-Sudais while speaking on the occasion of inauguration of motor vehicle facility for worshipers and devotees in Masjid-e-Haram said that the purpose of this new service is to facilitate the guests and worshipers of Allah to come and go in Masjid-e-Haram. To do
On the other hand, Dr. Abdul Rehman Al-Sudais stressed on the need for full implementation of Corona Precautions and said that all necessary measures should be taken to prevent the coming Corona epidemic in Haram Sharif.
"Keep a social distance, clean your hands with a sanitizer and cover your face with a mask," he said.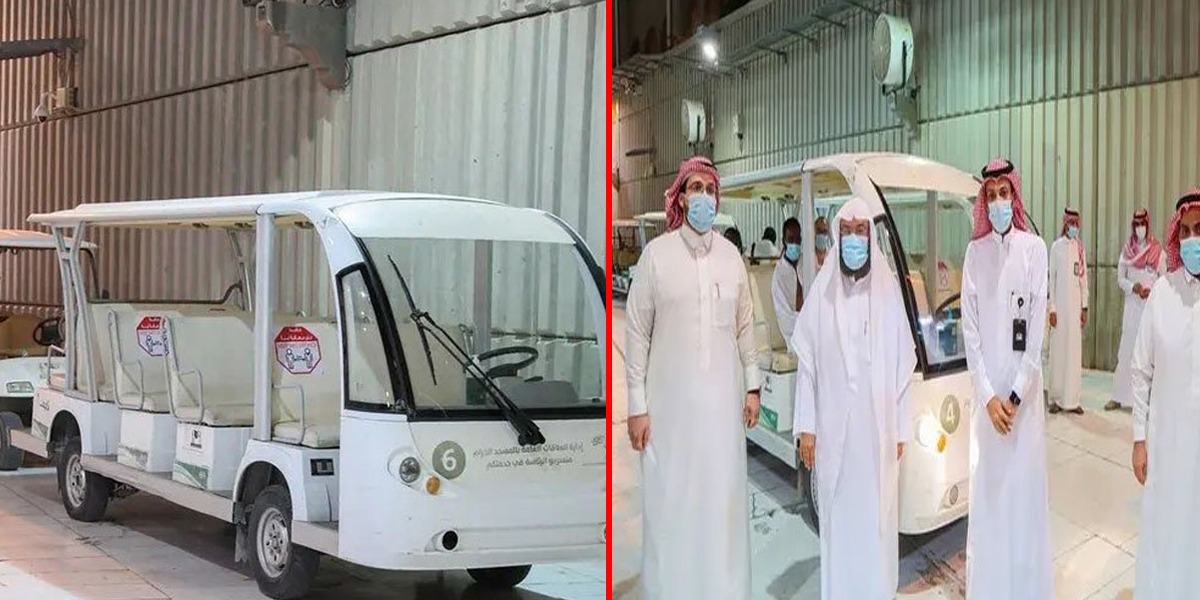 Chairman Sheikh Dr. Abdul Rehman Al-Sudais further said that several places have been allotted for the new car service.