A video of a unique wedding ceremony under the sea in India has gone viral.
According to foreign media, in the Indian state of Tamil Nadu, in the depths of the sea, a loving couple tied the knot.
V. Channa and S. Swetha from Tamil Nadu chose 60 feet deep water for their wedding ceremony where the couple dived in traditional wedding attire.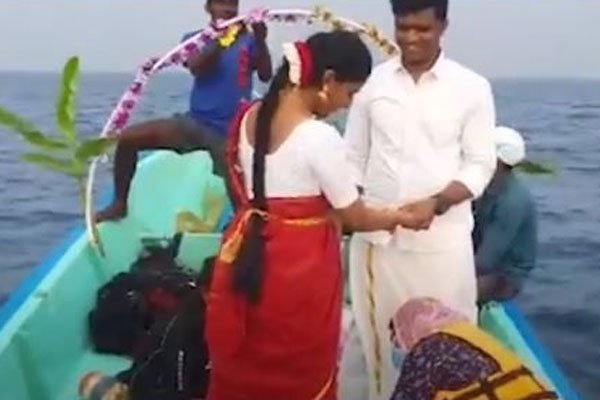 The bride rehearsed for a week for the underwater wedding ceremony, during which she would go underwater with her fianc and learn techniques.
According to the details, V. Channa Doori is an expert diver and celebrated the most important day of his life with his hobbies and interests.